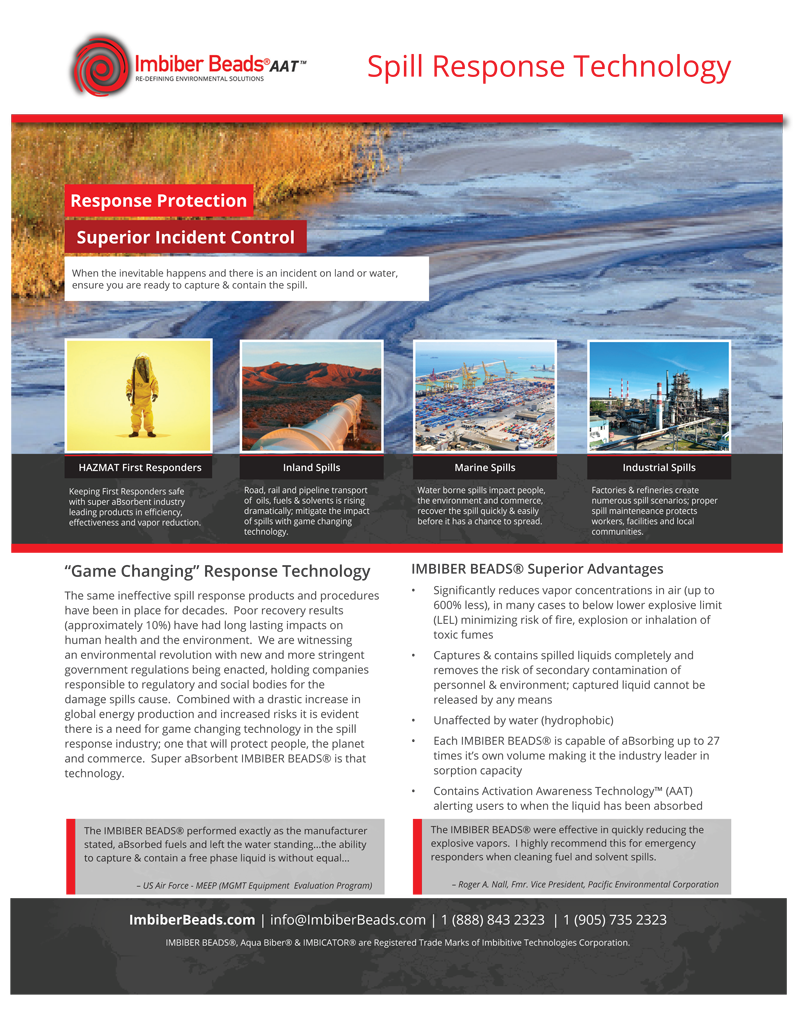 Address rail, road and pipeline spills with IMBIBER BEADS® suite of environmental cleanup products are a quick, efficient tool to localize 1,000's of chemical spills (including Crude Oil, Jet Fuel and many more) before a pollutant from an inland spill can make its way to sensitive environmental areas.
With each passing day more and more organic chemicals are transported via rail, road and pipeline.
Aging infrastructure, human error and other factors can lead to liquid spills which quickly make their way into our waterways and soil creating an environmental disaster.
Our special Highway Mix™ has been tested and awarded as a superior performance and cost effective when compared to 10 other sorbent products for cleaning up fuel spills.
FAQs
Who should be interested in this product application?
Rail companies, pipeline companies, road transport companies – anyone dealing with the transportion of organic chemicals.
Why to use IMBIBER BEADS?
Because having Imbiber Beads® on hand can help with cleanup cost savings and mitigation of penalties.